An army of talent including Oprah Winfrey, Reese Witherspoon and Mindy Kaling hit the stage to reveal the first trailer for Disney's forthcoming adaptation of the 1960s book, A Wrinkle in Time.
Director Ava DuVernay was overjoyed to introduce her cast, which also includes Chris Pine, Gugu Mbatha-Raw and newcomer Storm Reid: "We wanted to make a cast that looked like you," she told the audience at Disney's D23 Expo. "One that showcased the cast, and the real world."
DuVernay, the director behind the Oscar-winning documentary 13, and Oscar-nominated drama Selma, is making history as the first black woman to direct a film with a $100 million budget.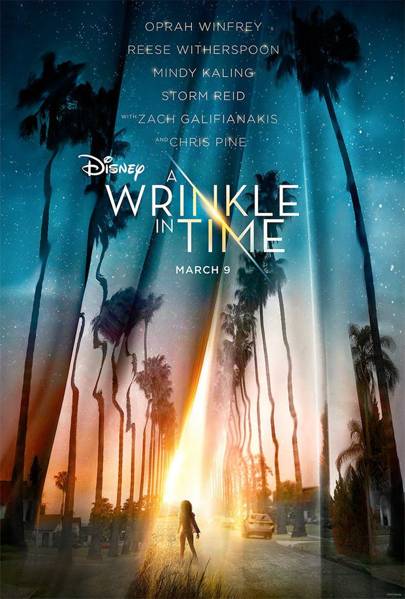 Revealing the film's poster, Oprah, who was inducted as one of Disney's Legends on Friday, riffed on her "You get a car" meme.
"Everybody gets a poster!" she yelled, as the house screamed. "You get a poster, you get a poster…" and, wonderfully, the thousands of people in the audience all did get a poster when they left the presentation.
A Wrinkle in Time is a reimagining of Madeleine L'Engle's classic novel that takes Meg Murry (12 Years A Slave actress Storm Reid), her brilliant brother Charles Wallace and their friend Calvin on an unexpected journey into alternate dimensions on a mission to bring home their father (Pine).
Mindy Kaling, whose wise and ancient character Mrs Whatsit speaks only in riddles, says that her dialogue has been given a modern twist. "I think I quote Jay Z," she said.
It will be released in UK cinemas on March 23 2018.
And here are some more really excellent female directors to watch
All Credit Goes To :
Source link
Comments
comments